Premier Insurance Partners has rapidly become one of the leaders in Final Expense life insurance and have some of the highest possible contracts which means we can assist you like few others.
American Continental
Americo Life: One of the highest first year commissions. This carrier has been a leader in Final Expense life for many years. Great annuities and single premium life are also available.
Baltimore Life: No Application Required! Baltimore is the only carrier with a true phone application. You know immediately if you have a solid case. Get paid in 3 days! No faxing of apps, no paperwork. It simply doesn't get any easier. This carrier was established in 1882 and provides you the confidence of a solid company.
Foresters Life: Introduced their plans in March, 2009. Perhaps the best combination of premium and commission of any carrier. Fully commissionable policy fee. Renewal commissions for life! Plus the underwriting is unique – no height/weight chart. This fact alone will get you more cases!
Forethought: New – sell Medicare Supplement Insurance and final expense on the same application packet. Increase your commission and persistence.
Gerber Life: Sell their popular Guaranteed Issue Life and their Grow-up Plan!
Monumental Life: Turn-key system, includes leads system and client presentation. Everything you need to be successful in this market.
Mutual of Omaha
Oxford Life
Sentinel Life: 115% commission, very low premium.
Stonebridge Life: A+ carrier with super rates and commission. A top seller.
United Home Life: Face amount to $100,000. Issued to table16. Low age 20 minimum. A perfect complimentary product to every other final expense carrier. Call today for details.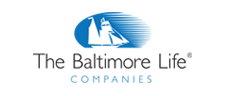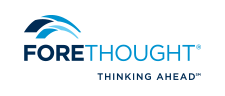 Monumental Life Insurance Co.